1.Production Name:Medium Frequency Heat treatment Tempering Production Line heating furnace
2.Production Description:
1) Medium Frequency Heat treatment Tempering Production Line induction heating furnace
2) Mining Machinery, Petroleum Machinery, Steel Tube, Steel Wire, Steel Bar Thermal Refining.
3) Improve productivity, lower 20% energy consumption
4) Medium Frequency Induction Heating furnace
3.Product usage and introduction
This production line is with high performance and reasonable price according to years of our induction heating and product technological requirements.
Mechanical transmitting set of this production line use single strip station type, medium frequency hardening and medium frequency temper, annealing process according to working procedure in different time. Inductor replacement use integral hoisting, rapid location, water and electricity rapid connect type(can finish replacement of one set inductor in a short time). And can adjust inductor Axis position easily to meet requirements of various blank types. This equipment meets each product requirement, is composed of 11 parts, includes: charge in, discharge, and storing holder, material transporter, workpiece spin type roller transmission device, medium frequency hardening heat up module, medium frequency hardening heat preservation module, medium frequency temper module, medium frequency annealing module, hardening spray set, hydraulic station, central control board and automatic control system.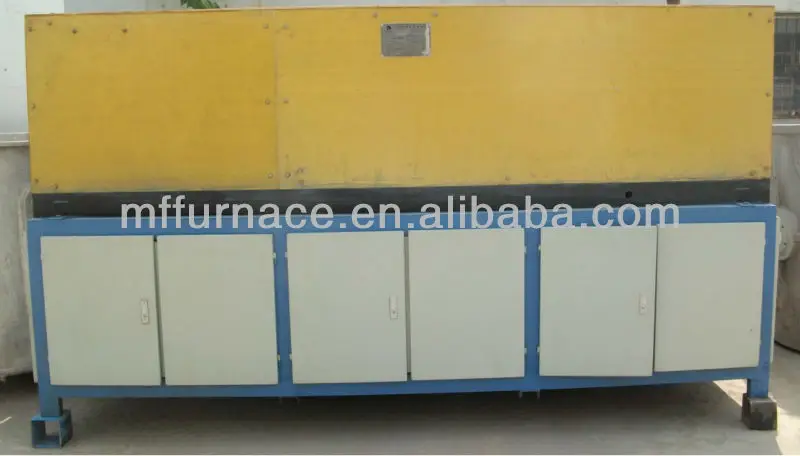 4. Package:Plywood cases and nude